Hello There!
You probably know me from:
Church ⛪
St. Nektarios ☦️ is where I now try to go most often. It is an absolutely lovely Russian Orthodox Church in Lenoir City.
Click to see more.

The Wesleyan Church of Hamburg (now known as Watermark Wesleyan 💧), which is the church I grew up in and have participated in many activities and ministries.
Christian Service Brigade 🛡️, which is a scouts-type organization that is Christ centered. I and three generations of Bubar men before me grew up and served in this organization, and I count it as one of the essential things that shaped me into the man I am today. Rush Creek Crusaders Forever!
St. Mary's Orthodox Church ☦️Which is the church I used to go to in Buffalo and was my first introduction to Orthodoxy. They are lovely people over there to be certain!
St. George Greek Orthodox Church ☦️, where I attended for almost a year.
Two Rivers Church 🏞️, where most of my family goes. My uncle is one of the campus pastors there.
Town ⛰️
I live in Knox County, Tennessee with my immediate family and much of my extended family.
School 🏫
Carson-Newman University 🦅, which I am currently attending as a Computer Science Major.
Click to see more.

Orchard Park High School, where I was a Section VI Competing Swimmer. Class of 2018! 🎓
Grove City College, where I used to be a Mechanical Engineering Major and Varsity Swimmer.
My Vision 🔭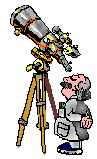 The world has become a mess in terms of man's understanding of themselves, the world, GOD, and technology. One thing I try do almost everyday, whether in big or small ways, is further my understanding and application of how man should truly interact with these ideas, persons, and entities. Because of this, I have a strong interest in how things were done when life was simpler. This mostly leads to a strong historical and cultural influence in early American frontiersmanship, Medieval Europe, Antiquity. These ideas are what you will find from me, and by extension, my site.
Stick Around!

Cyberspace can be a dangerous place, but you can be safe here. No New World Order propaganda, no evil content, no bad stuff. Here you will find only good, wholesome, Christian content.
Articles and Pages 📚
Tutorials 👷